References
Medical waste treatment in Morocco with the Ecosteryl 125 model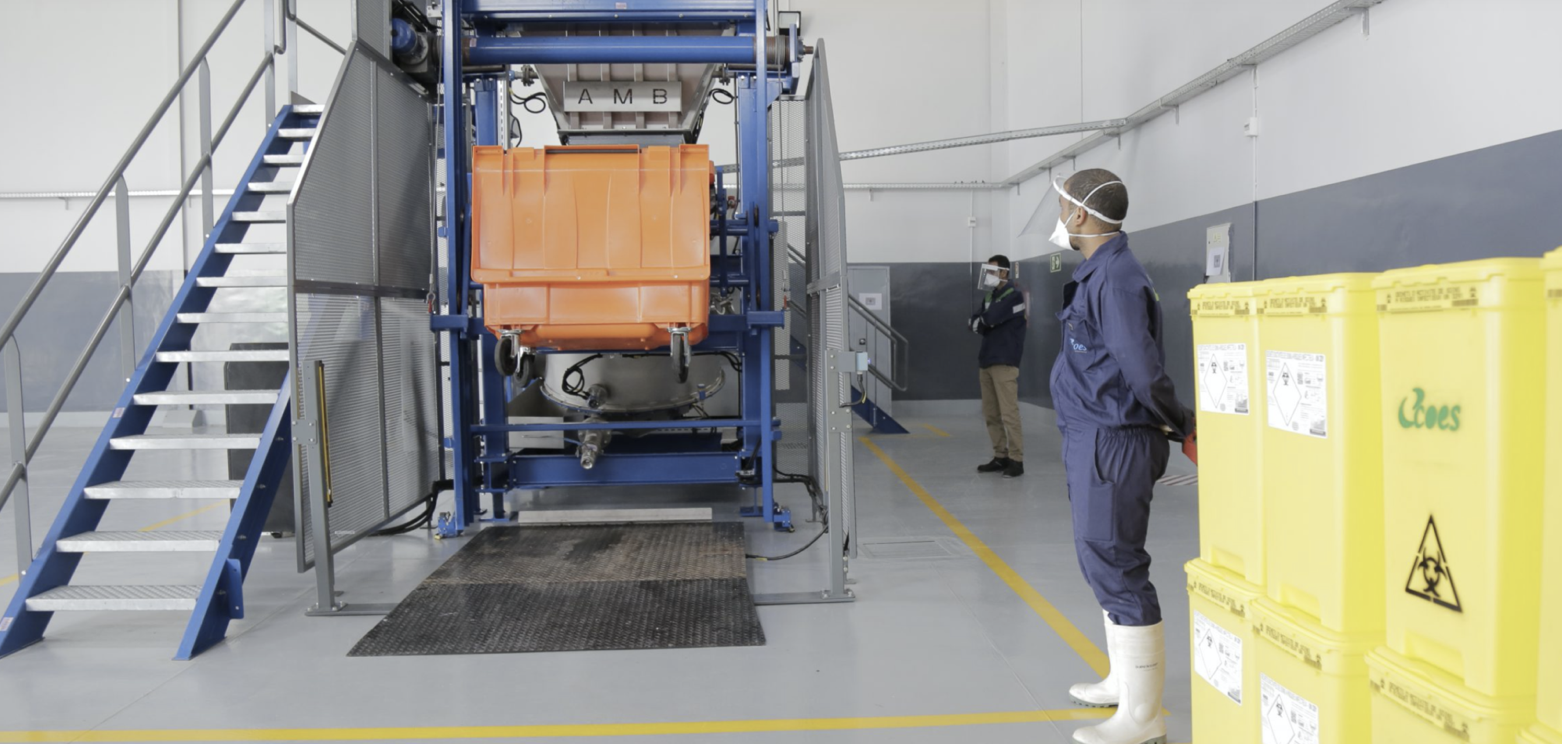 ECOES (www.ecoes.ma) is a waste treatment company based in Morocco, located between Rabat and Casablanca, within the new industrial area of Skhirat.
As a result of the collaboration between a physician and an environmental expert, the company was founded in 2016 and started collecting and treating the first batches of medical waste in 2020.
"In Morocco, we need many authorizations and permissions to handle medical waste. It was not easy to obtain them, the competition did not want us to break into the market. However, we have obtained all the authorizations, including the most important, the 2015 Authorization" explains Mr. Marzak, the company's managing director.
ECOES therefore got off to a flying start in 2020, in the middle of the Covid period. To collect and treat medical waste, the company already employs 13 people and plans to reach 20 employees by year-end.
Their platform for the treatment and storage of hazardous medical and pharmaceutical waste covers an area of more than 1000m².
They opted for the model Ecosteryl 125, "this machine corresponds to our current needs, we wanted to start gradually".
In just a few months, they have already secured 40 active contracts with clinics and laboratories.
"We want to grow reasonably and one step at a time. For the moment, the machine is operating during the day. Later, we will consider to make it work at night".
With a capacity of 125 kg of medical waste processed per hour, their machine already shreds and decontaminates up to 20 tonnes per month, with the possibility of treating much more in a continuous-flow process.
"We are very environmentally conscious. Getting an Ecosteryl machine to start our business, with electric microwave treatment, was the solution that suited us best. Incineration, although efficient, is very toxic despite all that can be said about filters. As for autoclaving, it produces wet and smelly waste that is less easy to transport. In addition, it requires the used water to be treated".
"We were afraid that Ecosteryl would consume more electricity and had considered placing solar panels to compensate for this. We are very pleasantly surprised, consumption is minimal and the machine is very solid as we expected".
What advice would you give to someone who wants to get involved in medical waste? Mr. Marzak, Managing Director of Ecoes, tells us "I would advise to analyze the market needs very carefully. The market will dictate the business, not the other way around. I also recommend paying attention to the laws and existing administration, there are many authorizations to be obtained and this is not an easy task".
We wish a long road ahead to this environmentally conscious customer.
Discover their activities at www.ecoes.ma