Treating port and airport waste
Airport and port waste treated by an Ecosteryl in Tahiti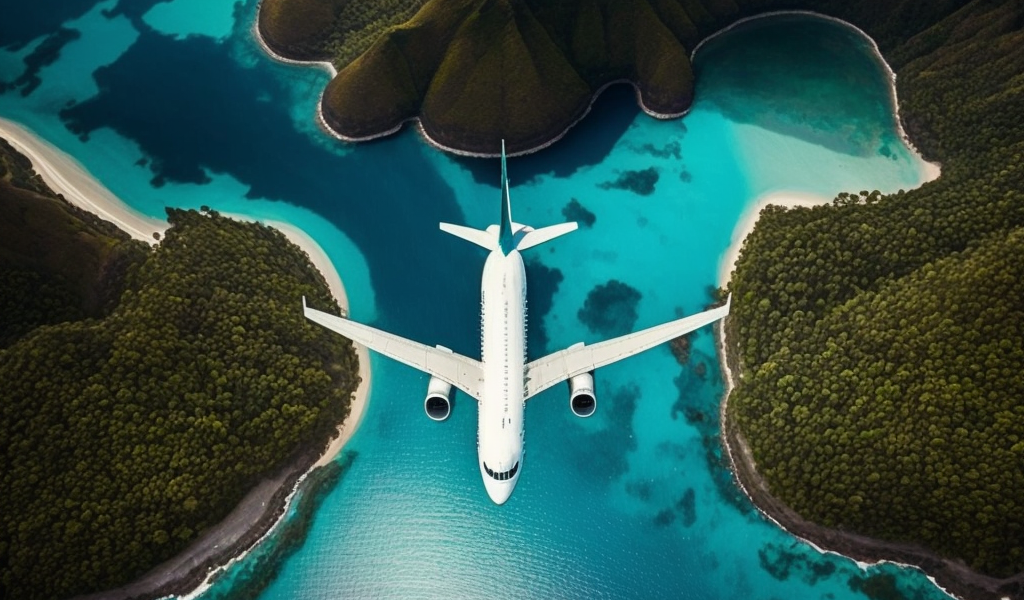 If you are lucky enough to fly to Tahiti, you will surely receive a meal tray during your flight. Well, that exact tray will also surely end up in an Ecosteryl machine.
Indeed, Technival operates an Ecosteryl 125 in Tahiti. Its aim is to collect, from ports and airports, all the food waste with major biosafety issues that need to be decontaminated. This represents a third of Technival's decontamination operations. We interviewed Yann Tuhoe, head of the medical waste operations department, to find out more about this particular waste.
Technival treats many types of waste in Tahiti, including medical waste with Ecosteryl
Technival was created in 1999. It employs about forty people in three departments: sanitation (wastewater treatment), T.T.V (sorting, treatment and recovery of green waste) and special waste/medical waste. The special waste the firm treats is varied: it includes flammable and corrosive waste from industries (used filters, used hydrocarbons, paints, cleaners, etc.), toxic waste (expired medicines) and waste from care activities with infectious risks (known as DASRI in France), which represents 25% of the activities.
Since 2012, Technival has been operating Ecosteryl in partnership with Tahitienne de Secteurs Publics (TSP) in the Tipaerui valley.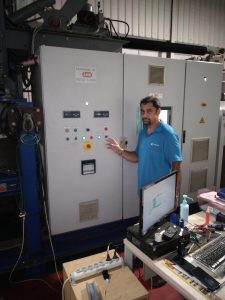 According to Yann Tuhoe, operating an Ecosteryl is simple: "Since the system is almost 100% automatic and the performance is very good, the operator's work mainly consists of handling the medical waste bins (loading and unloading). Maintenance operations are obviously scheduled. Troubleshooting remains occasional and is simple to carry out: it is linked to the obstruction of parts in the shredder or to blockages."
With 10 years of experience, Yann Tuhoe knows the machine better than anyone else and also knows very well how to organize himself to order spare parts. This is not a problem for an island that is located thousands of kilometres away from Ecosteryl's head office.
Treating port and airport waste or biosecurity waste as if it were medical waste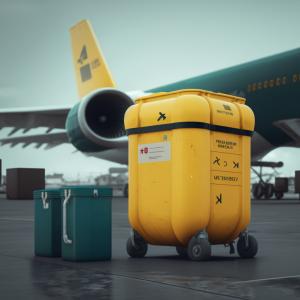 Waste generated at ports and airports can be potentially hazardous and therefore needs to be treated and disposed of appropriately. This waste includes food waste, packaging, coolants, waste oil, batteries and electronic equipment. In addition, this waste may also contain hazardous substances such as fuel residues, heavy metals and chemicals.
In some cases, waste generated in ports and airports may be considered infectious waste, such as medical waste generated by medical facilities.
On-board waste with biosecurity implications includes: any plant, plant product, animal, animal product, packaging, and any other object or material that may carry or disseminate pathogenic organisms and micro-organisms that are harmful to plants and animals and that warrant phytosanitary or zoosanitary measures.
Also, o-board waste, when brought into the territory of French Polynesia, must be transported in hermetically sealed bags and containers. It must be treated to inactivate organisms that are harmful to plants, as welle as transmissible disease agents that threaten biodiversity.
Tahiti processes 3-6 tons of aircraft food waste per week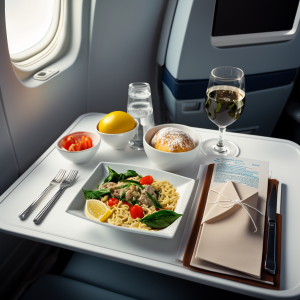 It started a few years ago with the swine flu. At the time, food scraps from aircraft were directed to pig farms not only to reduce food waste, but also to save money. When this flu came along, everything changed. Government biosecurity authorities required that food waste from ships and/or aircraft be decontaminated/processed. This ranges from soiled packaging to food scraps.
The company Technival has positioned itself and has since collected all the waste from international flights arriving in Tahiti. This represents 3 to 6 tons of waste per week. For cruise ships, we also talk about 3 tons of waste generated per ship.
Is Ecosteryl suitable for treating this waste from ports and airports?
Given the high moisture content of this type of waste (there are a lot of liquids with food scraps), it is necessary to mix it with much drier waste, and medical waste is one of them. The mix of medical waste (2/3) and food waste (1/3) is therefore the solution found by Technival to treat this waste properly without experiencing machine jams.
This represents an advantage for the company, for the island, and for health and the environment.